---
Adjustable point of light...
The wall light with its minimalist design fits into any space, giving it elegance and refinement, its diffuse light enhances the ceilings and the depth of the space.
It is an excellent solution if you want to create a directional and compact light point, in perfect harmony with the surrounding environment.
It is possible to create suggestive lighting effects in environments such as spas, along the walls adjacent to swimming pools or in the relaxation area of the wellness centre, to involve and pamper your guests with an intimate atmosphere of peace and total relaxation.
It is necessary to differentiate wall lights from ceiling lights, as wall lights are mounted at eye level, usually positioned at a height of 1,70mt - 1,90mt, thus being to all intents and purposes a decorative furnishing element.
The wall lights can be made with different finishes and materials, consistent with the style of lighting already present, they complete the furnishings of an environment in a coordinated way.
Wall lamps are designed to illuminate even the darkest corners with an angular structure or with a mobile arm to direct the light where it interests us most.
There are no limits to their design, if you do not have a connection in the wall where you want to place the lamp you can use an external cable and plug to overcome the problem.
They can be designed with a lampshade or simply as a "single piece" made as an integral part of the wall where they are placed. And even here the materials used to make them are totally customisable...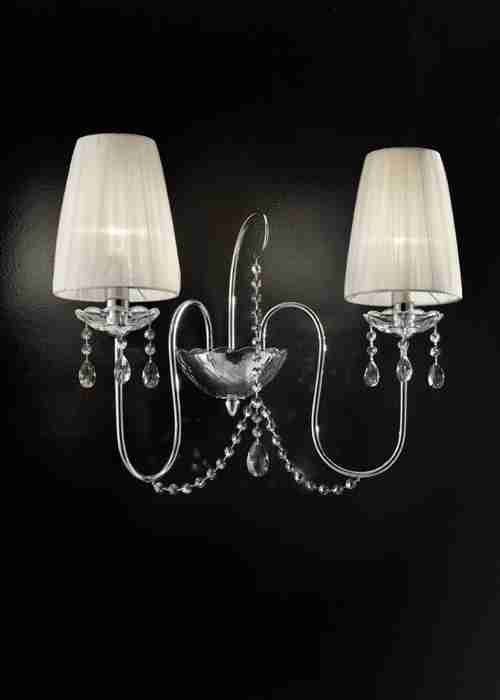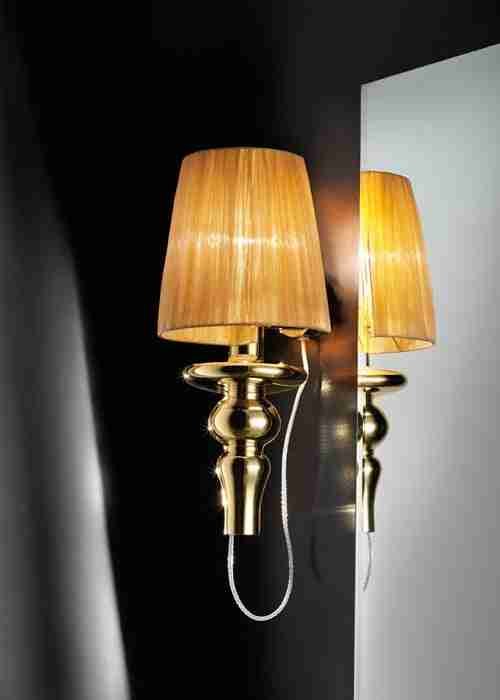 Wall lamps can be made of wood, to complete a more Nordic and cosy atmosphere. Entirely in concrete, plaster, metal or steel to complete a more modern and minimalist environment.
The lampshade, as in every lighting accessory, is a solution that can be adapted to any furnishing style, thanks to its total customisation.
Lampshades can be made in a variety of materials: fine fabrics, fireproof fabrics or fabrics suitable for outdoor use. They can also be made in plastics, metal, brass, carbon fibre, aluminium and natural materials such as plant fibres, cocoon and raffia.
Do you want to realise your own project?
Fill in the form to be contacted
"*" indicates required fields