---
Enhance the outdoors with light...
Outdoor lighting solutions are essential in both private and commercial contexts. They not only enhance the aesthetics of a building or outdoor space, but also increase safety by illuminating paths and walkways.
In your outdoor area you can use lighting to highlight certain details or illuminate areas that you want to enhance by creating certain plays of light, combining different solutions.
You can use decorative outdoor lamps and wall lamps as path markers for entrances, paths, walkways and even to create a relaxing atmosphere by the pool.
In outdoor living areas, such as porches, terraces, penthouses or roof gardens, you can use solutions such as: floor lamps or hanging lamps, to furnish and make pleasant the outdoor space.
Depending on their technical or decorative use, outdoor lighting must be chosen appropriately. The choice falls on different types depending on the position in which they are to be placed and on the environment they will subsequently illuminate.
For outdoor spaces, specially designed materials must be used, and there are characteristics for all outdoor lighting fixtures that must be taken into account:
• They must resist temperature changes, both in winter and summer.
• Resist humidity, water jets and variable weather conditions.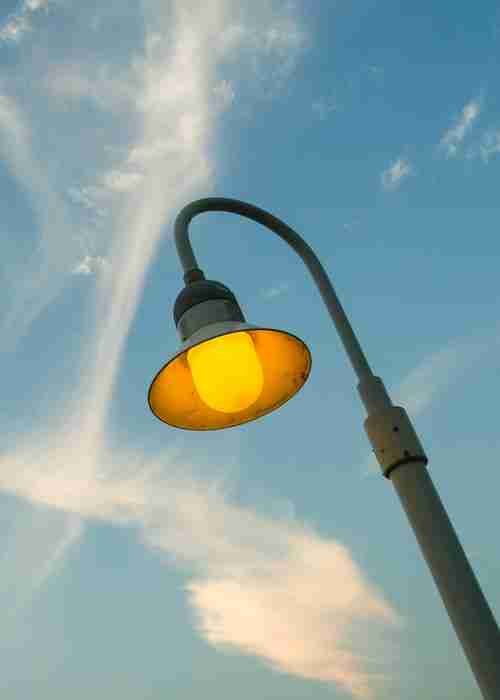 For this reason, for outdoor lamps, materials with good insulation and materials that are corrosion-resistant are favoured. There is a metric to ensure the adequacy and safety of an installation and that is the degree of protection.
Another important technical aspect to consider is light pollution: upwardly directed light can cause environmental and economic damage in terms of wasted electricity.
Using different coloured lights for outdoor decoration and shielding the bulbs by directing the lighting where it is needed can help reduce light pollution.
Do you want to realise your own project?
Fill in the form to be contacted
"*" indicates required fields